As part of their annual forecast, JWT recently released 100 Things to Watch in 2011. We were excited to find that Geoloqi was on the list as #6!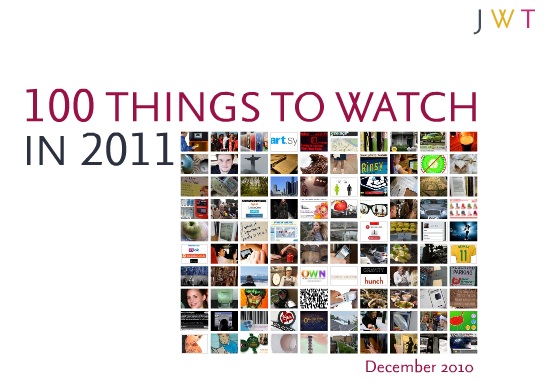 The report is a fascinating look into the future. You can see it on Slideshare and download it there as well.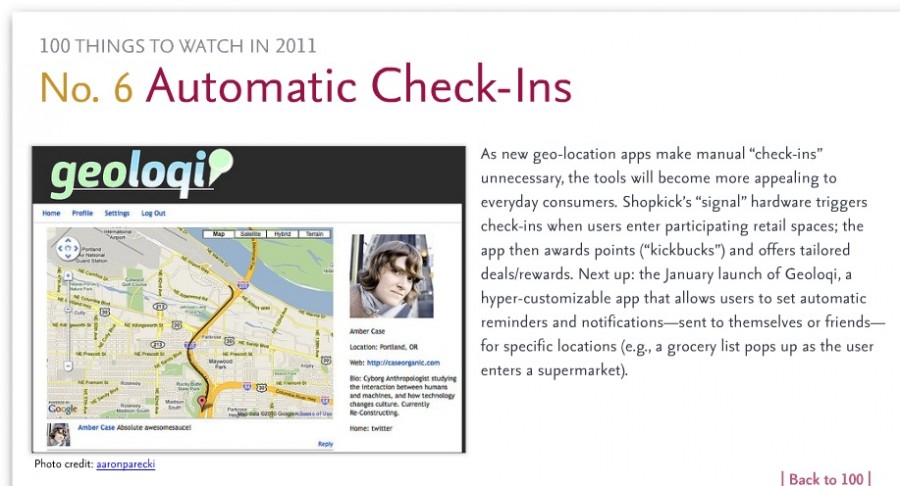 In other news, we're sending out beta invites now, and we're looking to release the first version of the app mid-January.