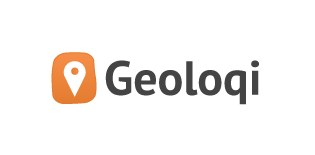 Geoloqi Privacy Policy
Geoloqi, Inc.
("Geoloqi") values the privacy of our users. This Privacy Policy describes Geoloqi's policies and procedures on the collection, use and disclosure of your information. This Privacy Policy is subject to the Geoloqi Terms of Use. Your use of the Geoloqi services ("Service") and any personal information you provide remain subject to the terms of this Privacy Policy.
The Information Geoloqi Collects
Tip: We only use your information to provide our Services and improve them over time.
Registration Information: When you register for the Service, you may choose to provide certain personally-identifiable information such as name, email address, mobile phone number, Facebook profile, etc.
Profile Information: You may choose to provide us with additional information such as a short biography, your time zone, a picture, etc. We will display this information on your profile page, which you can choose to make public or private.
Location Information: When you use the Services, we collect location information from your device, from your wireless carrier, or from your web browser. At any point you can prevent the Services from collecting location information if you wish. We will not collect location information without your explicit consent to do so.
User Communications: When you send Geonotes to yourself or other users, or input text into the Services, we may retain those communications in order to process your inquiries and improve our Services.
Log File Information: When you, or someone you shared your location with, accesses our Services via a web browser or another client, we may retain log entries relating to these requests which may include IP address, browser type, browser language, the date and time of the request, and one or more cookies that may uniquely identify your browser or your account.
Cookies: We use cookies to uniquely identify your browser in order to store user preferences and improve the user experience. No personally-identifiable information is stored in cookies. We store a unique identifier in cookies which links your browser session to information stored on the server.
Information Sharing and Disclosure
Tip: We protect your private information and will not disclose it except in the few cases described here.
Geoloqi will never disclose your personally-identifiable information or location information connected to your personally-identifiable information to other companies without your express consent.
Your Consent: Your location data is only available to you unless you choose to share it with other users or with services that you have expressly chosen and authorized. For example, when you create a shared link, your location will be visible to anyone with whom you share the link for the duration you specified. Additionally, some third-party Layer providers may request your exact location when you are within places on their layers, which will only be sent to them if you are subscribed to those layers.
Service Providers: Geoloqi may disclose aggregate, anonymous data in reports to interested third parties to assist in providing services on the Geoloqi platform.
Law: Geoloqi may release personally identifiable information, registration information, or location information if required to do so by law, or in the good-faith belief that such action is necessary to comply with state and federal laws or to respond to a court order, subpoena or search warrant.
Protection: Geoloqi reserves the right to disclose personally identifiable information, registration information or location information in order to take precautions against liability, protect users from fraudulent, abusive, or unlawful uses, to investigate and defend ourselves against any third-party claims or allegations, or to protect the security and integrity of the Geoloqi Services.
Business Transfers: If Geoloqi is acquired or merges with another company, user information and/or location information would be one of the assets that is transferred or acquired by a third party.
Non-Private or Non-Personal Information: Geoloqi may share or disclose your non-private, aggregated, or otherwise obfuscated non-personal information such as the number of visits to your profile page, the cities or neighborhoods in which location data have been logged, but will never disclose exact coordinates without your permission.
Information Security
We take appropriate and industry-standard security measures to protect against unauthorized access to your data. These include internal reviews of our systems, industry-standard SSL encryption, and appropriate physical security measures to guard against unauthorized access to physical systems where we store data.
Children's Privacy
No part of the Geoloqi services are intended for use by persons under 14 years of age. IF YOU ARE UNDER 14 YEARS OF AGE, THEN PLEASE DO NOT USE OR ACCESS THE GEOLOQI SERVICES AT ANY TIME OR IN ANY MANNER. If Geoloqi determines that personally-identifiable information of persons under 14 have been collected without verifiable parental consent, then Geoloqi will remove the information from our systems. If you are a parent or guardian and learn that your child under 14 has created a Geoloqi account, you may alert us at
[email protected]
and request that the information is removed from our systems.
Changes and Updates to this Privacy Notice
This privacy notice may be revised at any time without further notice to you, and this will be reflected by the "last modified" date at the bottom of the page. Please visit this page to be aware of changes to this policy. Your continued use of Geoloqi constitutes your acceptance of this policy. For revisions to this policy that may be significantly less restrictive of our use of your information, we will make a reasonable effort to notify you (such as via email, SMS, phone call, or other means of communication as well as on our blog) to give you at least 7 days notice of the changes.
Contact Information
Geoloqi, Inc. is a Delaware corporation. You can reach us via email at
[email protected]
or at
[email protected]
. You can visit our company blog at
geoloqi.com/blog
and you can follow us on Twitter at
twitter.com/geoloqi
.
Effective Date, Date Last Modified
This privacy notice is effective as of January 1, 2011. Last modified on February 17, 2011.
Retrieved 9/12/11 9:03pm