Note: Geoloqi no longer works with Instamapper
Note: This tutorial used InstaMapper, a free GPS tracking and location sharing service. After nearly 5 years of operation, the site shut down on December 13th, 2012.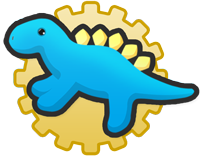 You can track your location on a number of devices other than the iPhone using Instamapper. You can use all the features of Geoloqi by importing your Instamapper data. To do it, you'll need Instamapper for iPhone, Android, Blackberry or some Motorola phones.
Here's how to get your Instamapper device key.
Download Instamapper: iPhone iTunes Link. You can also find it in the Android Market called "GPS Tracker" by Instamapper.
Log in to your Geoloqi account and go to the "Connections" screen. Click on "Create" in the Instamapper section.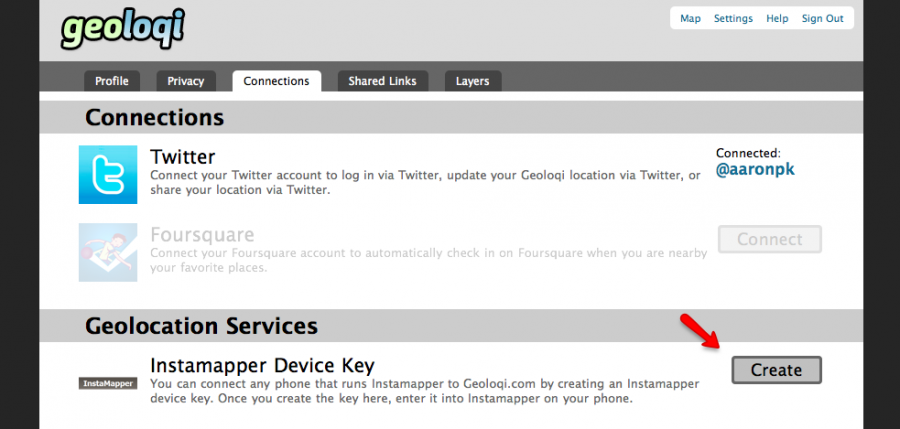 In a few seconds, you should get a device key. Enter the Device Key into the settings on your Instamapper app on your iPhone.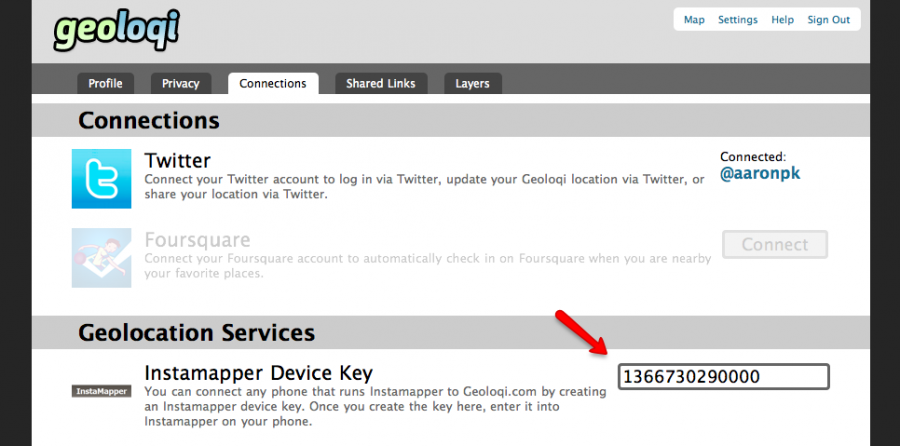 Enter your phone number in your profile page so you can receive SMSs. When Instamapper is running on your phone, you will be able to see your location in Geoloqi, and send shared links and geonotes from the website!