Planning to be at Google I/O this week? If so, Geoloqi is co-hosting the #GenMobile party on June 28 during Google I/O and we'd love to have you attend as our guest if you're in town!

When and Where?
Be our guest Thursday, June 28, for an action-packed evening of eating, drinking, gratuitous photobooth'ing, spontaneous dancing, and relentless networking with others. Join fellow mobile apps entrepreneurs, developers, BD heads, VCs, and tech press during Google's I/O developer conference.
Everything happens at Jillian's, which conveniently located right across the street from the conference venue.
Who will be there?
Your gracious hosts for the evening are some of the hottest platform players fueling the mobile revolution: Appcelerator, Geoloqi, New Relic, and the NOOK developer platform (Barnes & Noble). Also joining us as the evening's media partner is the leading publication for breaking technology news, VentureBeat.
Register here for the Geoloqi/Appcelerator Google I/O Event!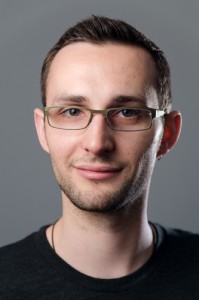 Geoloqi Team and Schwag!
Look for the smiling characters in Geoloqi T-Shirts. Robin Jones (@wubledoo), COO of Geoloqi, Tristan Waddington (@twaddington), Android Platform Engineer, and Aaron Parecki (@aaronpk), Geoloqi's CTO and Co-Founder will be handing out dinosaur stickers and dino USB drives!
Find Tristan Waddington at Google I/O this week! He's on Twitter @twaddington and he'll be giving out lots of Dinos!
Geoloqi Guest Pass!
Want to come to the party? Use this special Geoloqi link to register, so we'll know to count you in! (Free, but there are limited passes left).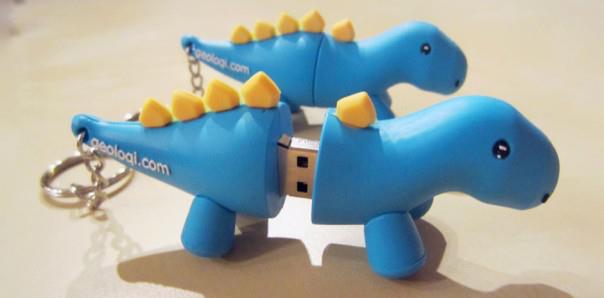 About Geoloqi
Geoloqi is a next generation location platform allowing developers and businesses to easily add advanced location capabilities to their mobile apps. Real-time location, geofencing and location-based push notifications are some of the features that one can add to an existing or new application in a matter of minutes. Geoloqi handles the hard part of geo so you don't have to. You can sign up as a developer at http://developers.geoloqi.com or use the Geoloqi module for Titanium to easily deploy advanced geolocation apps for both iPhone and Android with ease! You can follow Geoloqi on Twitter here.
See you there!