Over 100 developers participated in the AT&T Mobile App Hackathon in Miami this May. Developers teamed up to produce 11 applications in less than 24 hours. Teams that built apps powered by the Geoloqi platform took home the 1st and 3rd place prizes!
The event was produced by the AT&T Developer Program, Geoloqi, Apigee and others. It was designed for attendees to build apps/mobile apps and compete for prizes across different categories.
Developers with knowledge of many languages competed to finish a working app by the deadline, and Kyle Drake, Geoloqi's platform engineer, was onsite to help developers with their projects. Everyone had a great time. The AT&T hackathon winners are below!
First Place Winner
Gorillacab - General Hackathon 1st Place Winner – Gorillacab is a social location-aware application that quickly and affordably gets riders from A to B. Gorillacab used Geoloqi to power the location-based aspects of their application!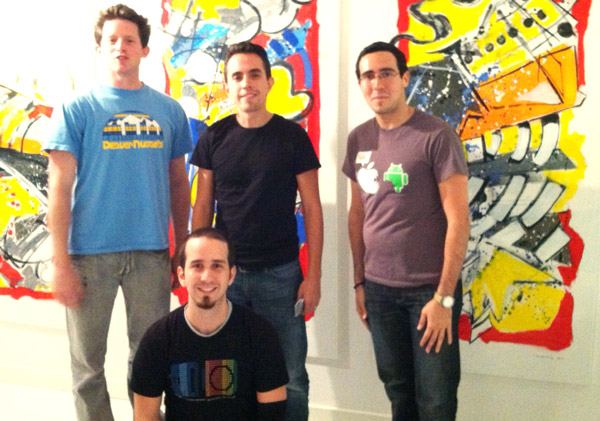 Third Place Winner
Do It 10 Times - General Hackathon 3rd Place Winner - Do It 10 Times is a next generation loyalty card application that helps users get discounts without the effort. Do It 10 Times helps companies get repeat customers without the hassle of advertising campaigns. Visit a location ten times and get coupons in your email, it's that simple! Do It 10 Times used the Geoloqi platform to detect when visitors entered places of interest and then automatically checked them into those places.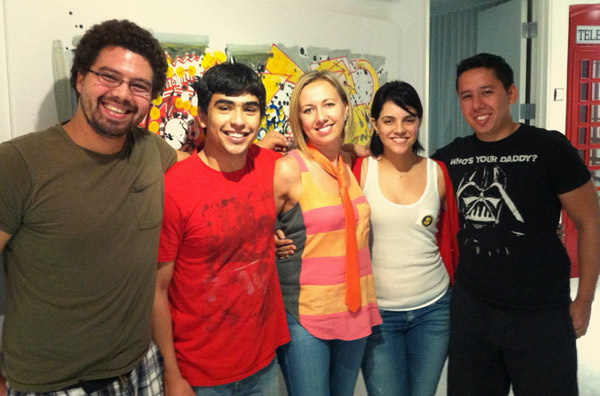 Other apps built on the Geoloqi Platform
Transit Layer - Transit Layer is an app built on the Geoloqi platform that notifies the user when the next bus will be coming. The app uses the user's location to detect when they have entered a region and sends a callback sent to Geoloqi to lookup when the next bus will be coming, then sends the message to user.
Check check out AT&T's full recap of the hackathon and the full list of winners!
Thanks to AT&T, Apigee and Kyle Drake for putting together a great hackathon! Thanks to everyone who built their app on the Geoloqi platform as well!
About Geoloqi
Geoloqi is a next generation location platform allowing developers and businesses to easily add advanced location capabilities to their mobile apps. Real-time location, geofencing and location-based push notifications are some of the features that one can add to an existing or new application in a matter of minutes. Geoloqi handles the hard part of geo so you don't have to. You can sign up as a developer at http://developers.geoloqi.com or use the Geoloqi module for Titanium to easily deploy advanced geolocation apps for both iPhone and Android with ease! You can follow Geoloqi on Twitter here.
About Kyle Drake
Kyle Drake is a many-hats web developer and entrepreneur that speaks multiple languages, and has worked with numerous startups to build their core infrastructure. Kyle Drake is currently Geoloqi's lead platform engineer. You can follow Kyle Drake on Twitter here.