This weekend a Geoloqi-powered flashmob game won the Amped Hack Day competition in Seattle, Washington. The competition was put on as an appendix to Seattle's WebDirections conference.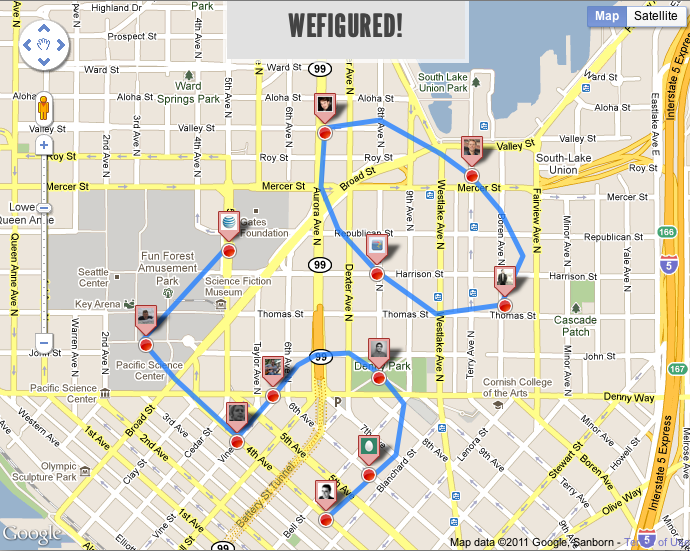 WeFigured is a RealTime geo location based team game with a twist on Social Rewards. Sponsors create patterns with spots that need to be filled. Once users fill the spots, they get rewarded!
Why Should you go figure?
Players
Make visiting places fun.
Discover new venues, bars, restaurants, museums and more.
Get Rewarded to go out.
Have a cause ? Create a custom pattern and get people to fill the spots
Sponsors
Get discovered
Promote your venue and event
Join the revolution – help people express themselves as patterns on the map
Offer exclusive deals
Each team member won a Bluetooth headset and a Motorola smartphone (useful for development). The entire app was built in a few hours, and the presentation included a live demo of the end of the game.
The app was built by Aaron Parecki, Gaurav Maken, Alex Kamotsky and Kirill Zubovsky. Zubovsky has a longer post on the hackathon experience here.